'Upstart' launched to promote Women in Rounders with GAA and Sport Ireland backing
Category : Front Page News | Sub Category : Front Page Posted on 2022-09-29 09:56:56
---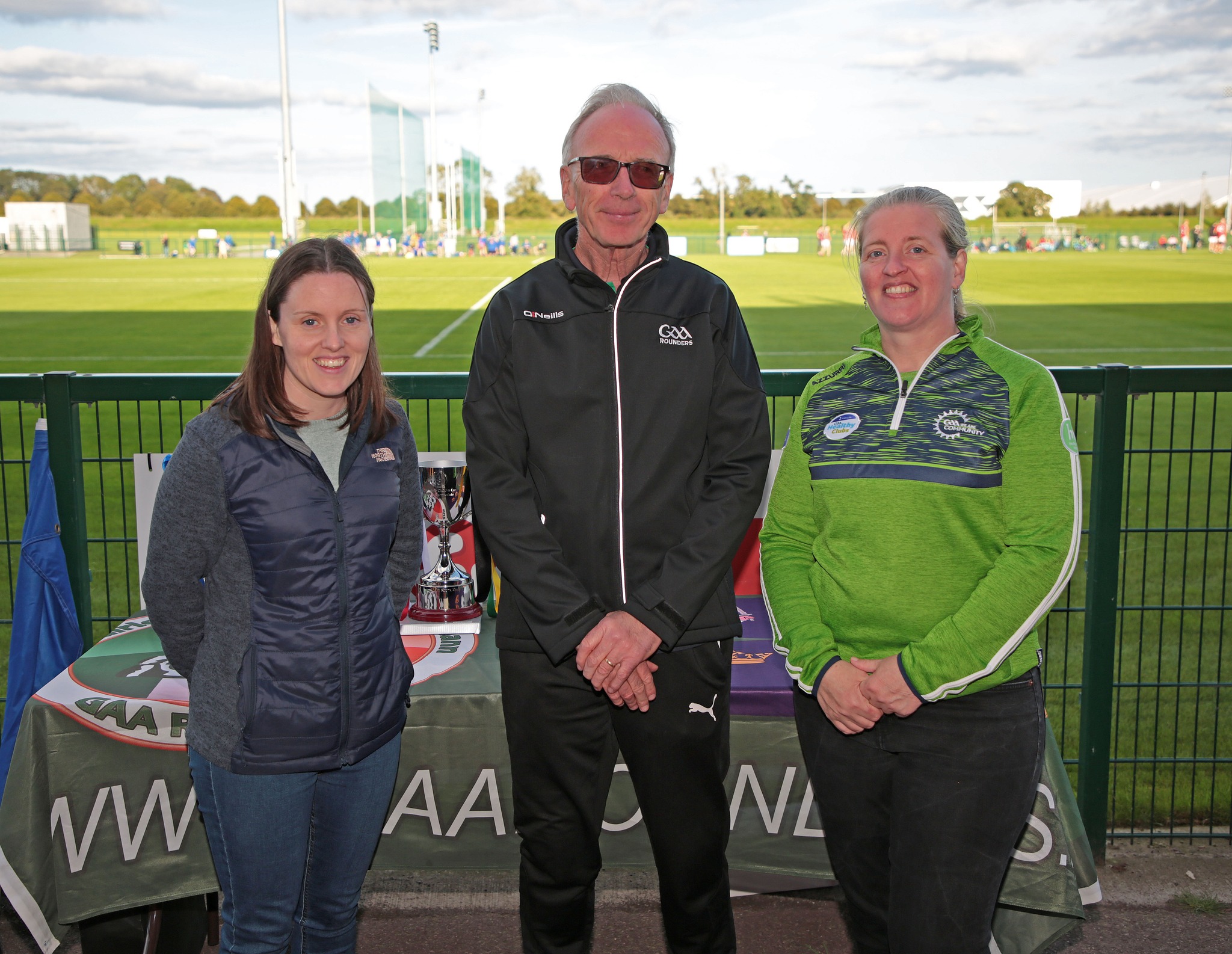 We are delighted to announce the launch of "Project Upstart" in partnership with the GAA and funded by Sport Ireland. Project Upstart is a pilot project that seeks to capitalize on a recent small but successful 'Dublin Social Rounders' experiment that has resulted in growth in interest in the game across the capital and the creation of a number of new teams, all of which have offered a new social and physical activity opportunity for adult females. The initiative will seek to ensure that new clubs and teams become properly established from a coaching and games perspective and therefore continue to grow and attract new players. It also seeks to ensure that the clubs interested in starting Rounders are properly 'onboarded' and supported in putting the proper foundations in place to support sustainable growth and development. The long-term aim is that the clubs will establish youth, players, and coaching pathways for females including, those of a minority background.
The focus of this pilot project is to get adult women aged 18-60 to return to sport, or take up sport at a later age. The overall goal is to reduce the active sport participation gradient between men and women, by providing an opportunity for women that was not an option previously. We also intend to seek to engage with women of a minority background who would not traditionally be attracted to GAA sports and / or contact field sports.
If you are a GAA club interested in establishing GAA Rounders you can express an interest to our Coaching & Development Officer via email at development.rounders@gaa.ie. You can follow us on social media for further updates. Participation is not restricted to existing GAA clubs. This project also seeks to encourage new Rounders clubs where existing GAA clubs are unable to facilitate GAA Rounders in their local area.
The game of GAA Rounders is already growing at a rapid rate with adult competitions at All-Ireland Senior, Intermediate and Junior level. Games are organised into three codes, including men, women and mixed (ie. mixed teams of men and women). There are also a number of local Social Rounders offerings being organised which aligns to the GAA's strategy around social games.
Pictured From left to right are two members of the Project Upstart Steering Committee with GAA Rounders President: Emma Byrne (GAA Coaching & Development), Michael Dowling (GAA Rounders President), Collette Coady (GAA Community & Health). Picture by Shelly Corcoran - taken at our GAA Rounders 2022 All-Ireland Finals in the GAA National Games and Development Centre at Abbottstown.