Christy Hughes Q&A
Category : Player Profiles | Sub Category : Featured Players Posted on 2021-01-02 22:43:58
---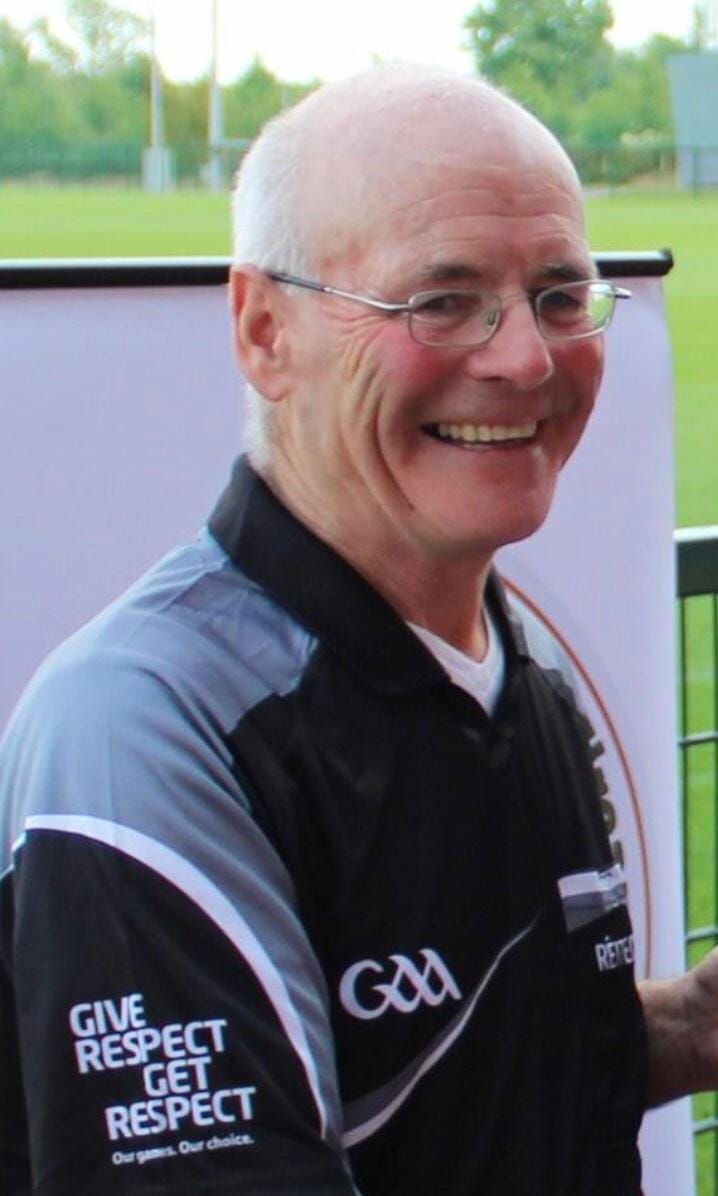 Christy Hughes Q&A
This week we catch up with Christy Hughes,
The Limekiln Rounders Club man is an ever present man on the pitches the length and breath of Ireland, we asked Christy some questions on how he sees the game today.
Q: You been involved in rounders for a long time Christy how did it all begin?
CH: In the late 70,s Pat Williams and Liz Walshe entered Limekiln into community games rounders .After great success, Sars Mcbride set up our first men's team in 1982 the rest is history .
Q: You have been involved in every aspect of the game. how has things evolved in the last 20 years?
CH: Since I first started playing, standards have greatly improved, especially at senior level. Participation has grown, mainly in the last 4 years. The support from the GAA has improved greatly as well.
Q: You are an experienced referee, highly regarded in all circles of the game. What is the best game you have been in charge of?
CH: Under 13 girls Leinster community games final, Limekiln v The Heath. An outstanding performance from Limekiln's pitcher, Amanda Hoxha.
Q: Rounders is becoming more popular, with social rounders leagues beginning to start in Dublin, what advice would you give a new team starting out?
CH: Play the game for sport and enjoyment.
Q: In 1996 your club Limekiln captured the first of many senior all Ireland titles, which one sticks out the most and why?
CH: Out of senior level, it would be the first men's in 2011. After losing many finals over the previous years, and after a colossal struggle, the men prevailed after 9 innings.
Q: you tend to see a lot of games, Tymon park is a busy place in the height of summer, what's the most common error you see on the field of play?
CH: Miss directed throws, be it overthrows or just throwing to the wrong base.
Q: Who in your opinion in the best team to not win an all Ireland title?
CH: Breaffy mixed
Q: What attributes would you look for in a player, what makes a complete player?
CH: Versatility, dedication, love of the sport.
Q: A game can be difficult to referee, what advice would you give a new referee starting out?
CH: Study the rule book as much as possible, keep control of the game.
Q: The rules get changed from time to time upgraded if you like as they do in all GAA, If you could change one what would it be?
CH: Once the ball lands in the catcher's box, it must be played, regardless of where it goes.
Q: If your team was down a player and had just 8, you can pick one player from any other club who would it be?
CH: Women- Nicola Clarke, Man- Billy Connors.
Q: Do you believe a timber bat still has a place in the game today?
CH: It can be less beneficial to the batter, but it's a personal choice.
Q: What would you like to see more of in the game?
CH: More top class coaching, especially for new clubs
Q: When you're not watching, refereeing, or playing what other sport wets the appetite?
CH: Golf
Q: What is your favourite competition across all levels?
CH: Mixed, at all age grades
Q: Where would you like to see the game in 10 or 15 years?
CH: Provincially based, with our own centre of excellence.
Q: Rounders can often be hard to get the numbers its classed as a minority sport, What is the biggest problem we face in today's climate?
CH: Excessive travel, lack of promotion and sponsorship.
Q: Teams come and go it's the nature of sport, if you could pick one team to re emerge from the shadows who would it be?
CH: I'd love to see all past clubs make a return. If I had to pick one, it would be Rathdowney, especially their ladies.
Q: Who in your opinion had the biggest influence on the game in you're time involved to date?
CH: Mr Rounders Peadar Totten.
Q: You've done a lot of travelling over the years ,different grounds, counties, seen teams achieve the unthinkable, mistakes and some of the biggest rivalries in the game what has been the highlight?
CH: Taking teams to France, Wales, and Scotland. However, nothing comes close to feile weekends in Mosney, Multyfarnham, Kings Hospital and now Limerick UL
Q: Who is the best referee in you're opinion ?
CH: Sean Hughes.
Q: Most enjoyable moment
Working alongside Margaret Delaney, Michéal and the rest of the Leinster council, for 20 plus years, organising youth competitions.