Inter Mixed - Bunbrosna V Cork - 23/08/20
Category : Front Page News | Sub Category : Front Page Posted on 2020-08-24 09:51:51
---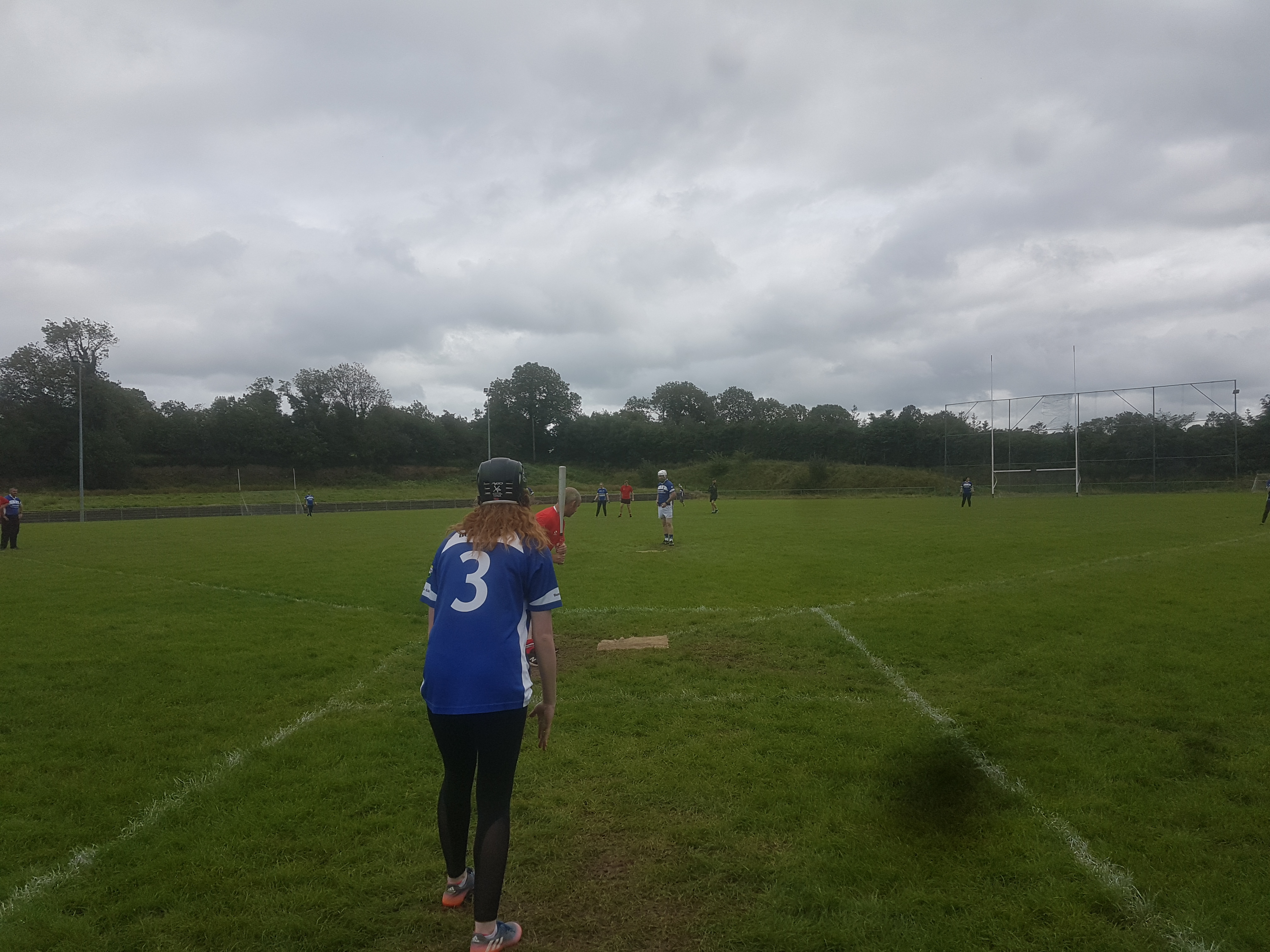 This fixture was always going to be a hard-won battle, two newish teams with only 4 years experience between them with only a year in the leagues under their belts. Evenly matched with Bunbrosna having the home advantage and Cork traveling up for the encounter.
The match started well with a sporting gesture of Bunbrosna allowing Cork to field first to allow an extra 5 minutes for them to have a latecomer join the game.
After the first inning, it was a tight game 4-3 to Bunbrosna with good batting and fielding on both sides and cork being up to a full-strength fielding team.
Bunbrosna played a great 2nd innings cleaning out Cork for a duck and scoring 3 themselves to put them in front.
The third saw the reverse with Cork fielding 3 quick outs and scoring 5 putting them ahead by 2.
The fourth innings saw good score increases for both teams with both batting orders going around with scoring 6 without Bunbrosna getting their first out. Cork took a commanding lead leading 18-12.
Bunbrosna Batted top of 5th requiring 6 to force Cork back into bat. 3 quickish outs gave Cork their first competitive win of the two years and were well deserved after a long drive.
Players to Note;
Both Pitchers did well Bunbrosna's Paul Barden and Corks Cillian Cawley held pitches tight with few walk-ons.
Great batting from Corks Billy OSullivan, Padraic Kelly, and Lauren Murphy scoring without getting out once.
Games top Batter - Corks Cian Cronin.
Player of the Match: Paul Barden - Bunbrosna - ( Positionally supportive from the middle of the field)
Final score: Bunbrosna 12 V Cork 18