How the Senior Championships Stands
Category : Front Page News | Sub Category : Front Page Posted on 2023-06-21 09:29:19
---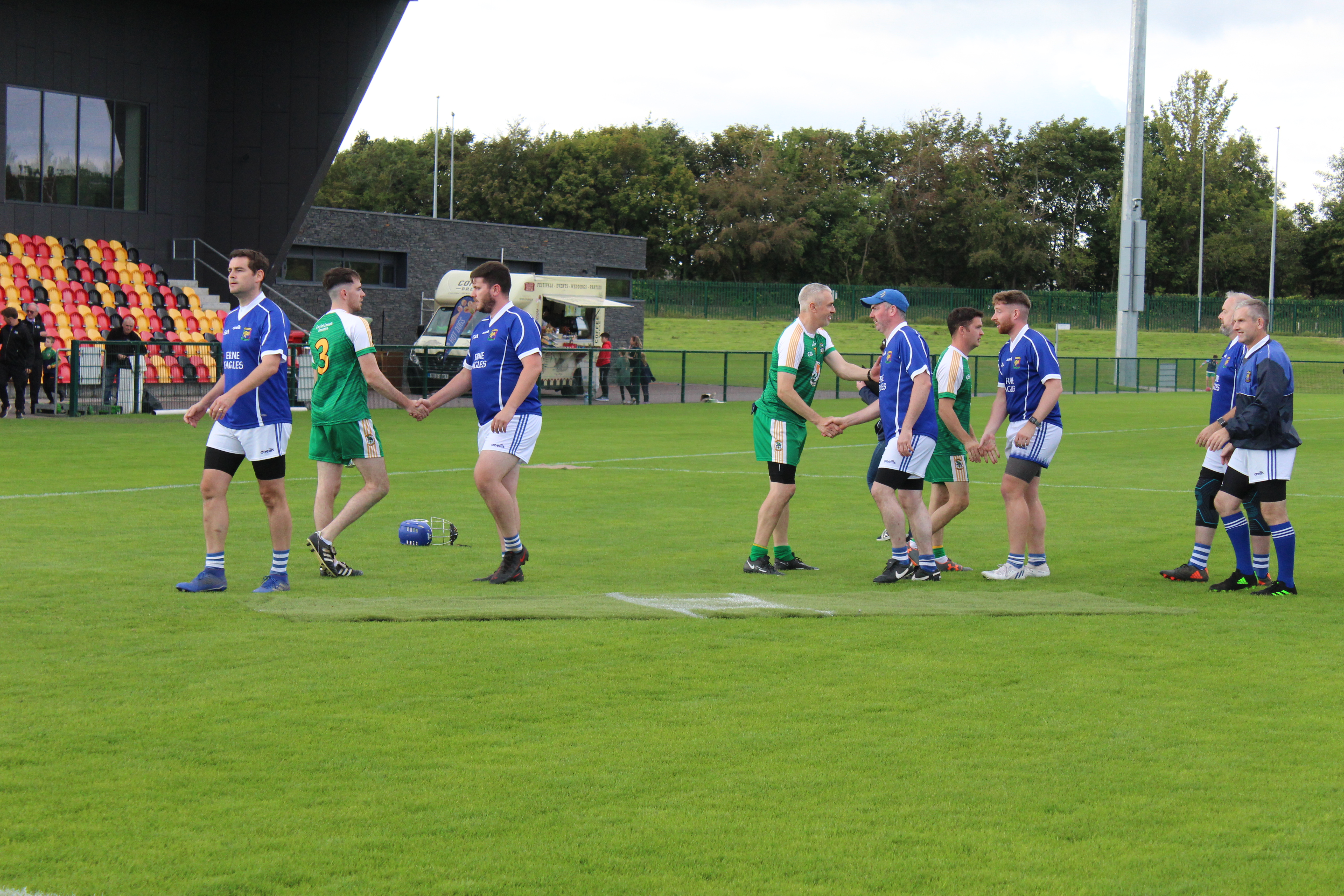 We are nearly half way through our 2023 rounders season where we have had thrills, shocks, a 32-minute game featuring Erne Eagles and Breaffy In the senior mixed competition which ended 2-1 - along with a game lasting nearly three hours between Athenry and Glynn/Barntown in the intermediate mixed ending 47-34
With that in mind, in the next few days we will be going through how the championships stands and who is winning the race to semi finals positions. First up is the senior championships.
Senior Men
With most teams having played four games we are at the halfway stage of our senior mens competition. The Heath top the table with some impressive victories against Limekiln, Emo, Glynn/Barntown and most impressively beat current champions Erne Eagles in a fantastic game. Their only loss came at the hands of Cuchulainn.
Carrick are the only team to be unbeaten in this years championship and they lie second after four games but have a tough away game this weekend against Erne Eagles which will tell a lot to their final standing. Next in third position is Erne Eagles who have had good wins against Breaffy, Cuchulainn and Glynn/Barntown but fell to defeat against The Heath.
Fourth place currently is held by Limekiln but the race for fourth place is hotting up and is going to be an exciting one with four teams chasing the spot with Cuchulainn, Breaffy and Emo all vying for that fourth spot. Things should come a lot clearer in the coming weeks as to who our semi finalists are. One thing for sure it is the most open mens championship in years.
Senior Ladies
At present Cuchulainn lie top of the ladies having played five games more than any other team in this championship. Limekiln women are second and have been mightly impressive with wins against Adamstown last weekend, beating last years runners up Bagenalstown and also beating Cuchulainn. Their only defeat came to last years champions Breaffy and they pushed them all the way only losing out 9-5.
In third position Is Erne Eagles who sit on 16 points just one point above current champions Breaffy who sit 4th only playing three games so far and remain the only unbeaten team in the senior womens championship with wins against Limekiln, Adamstown and Erne Eagles
The race for 4th will be another exciting one as Adamstown, Bagenalstown and Glynn/Barntown all looking for wins to climb into contention.
Senior Mixed
Out of all the senior championships this is definitely the most open one we have had in years. Every team have incredibly lost a game each in this competition. At the moment we have joint leaders all on 23 points, standing first on run rate is Erne Eagles followed by Breaffy, then Kevins who were promoted after winning the Intermediate Mixed last year have taken the championship by storm and have had good victories including one against The Heath and in 4th place is The Heath themselves.
Limekiln and Michael Glaveys will be looking to reignite their season with a few wins in their coming games and will send them back into contention for a semi-final place.
Do not be surprised that positions will keep on changing in the coming weeks in this incredibly competitive competition with surprise results along the way.