Leinster crowned Interprovincial champions
Category : Front Page News | Sub Category : Front Page Posted on 2023-03-31 12:57:27
---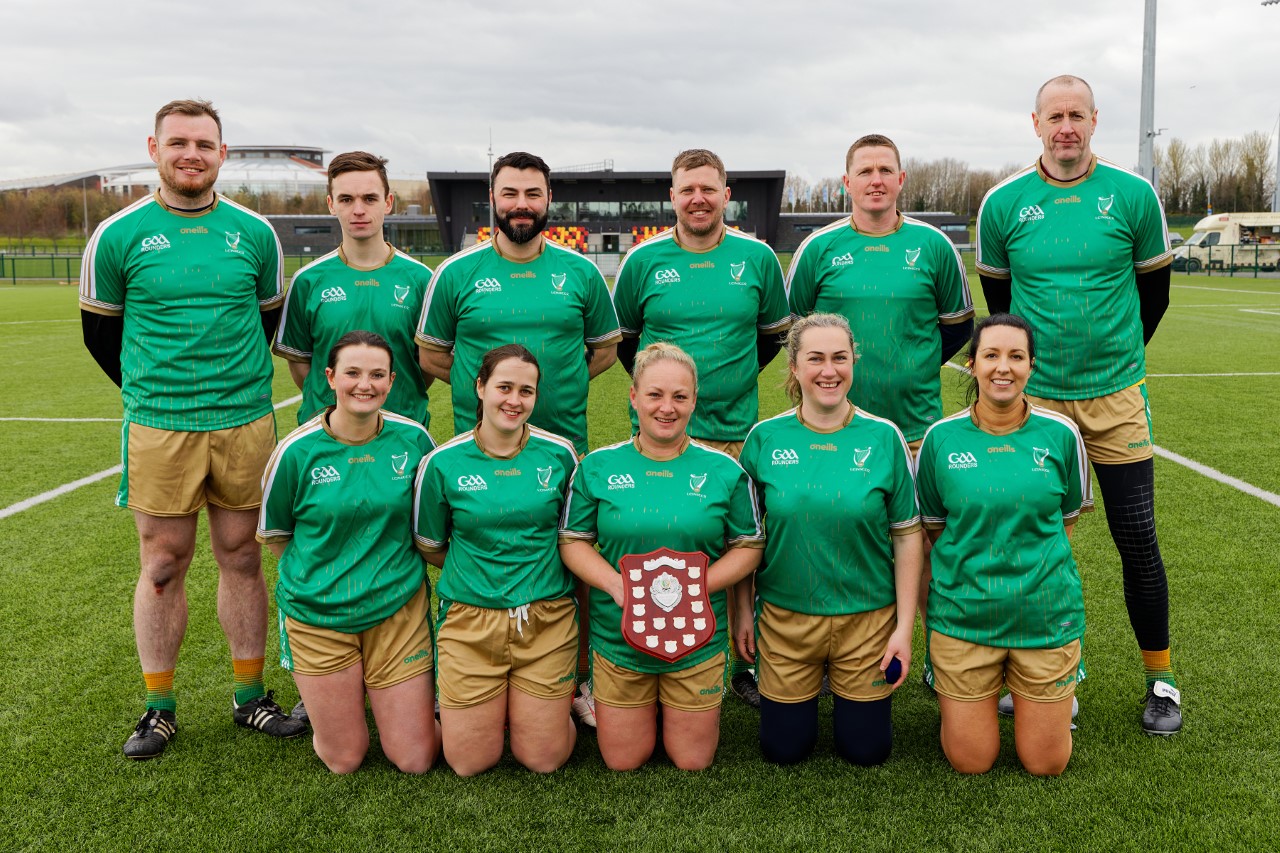 Leinster were crowned Inter-pros champions yet again but were pushed all the way in both the semi-final against Connacht and showed true champions fight overcoming Ulster.
The standard of rounders was top class throughout the day with each team excelling showing the game of rounders is in a brilliant moment at present.
First up on in Abbotstown on Sunday morning was the champions Leinster who took on the team from Connacht.
For long periods of the game, it looked like Connacht were going to knock Leinster off their perch with brilliant performances from Dylan Trindle and Tommy Hoban.
On the Leinster side Nicola Clarke, James Kavanagh and John Michael Nolan all played well for Leinster.
After the second innings Leinster were in serious trouble and it looked like a shock was on the cards as it was 8-2 with Connacht producing excellent rounders all over the field.
But as champions do, they timed their run to perfection and took the lead in the last innings with Kavanagh and John Michael Nolan getting huge hits to guide their side to victory.
Next up was the team from Ulster facing off against Munster, again the theme of the game was great hitting with homeruns from Darryl Dolan and Munster's Kevin Doody.
Munster gave everything but just came up short in the end losing out on a scoreline of 17-16 with Ulster booking a final place against Leinster.
What a final it was, it produced everything that is brilliant about the game with super pitching from Darryl Dolan on the Ulster side with Nicola Clarke too being superb for Leinster.
The game was filled with highlights with massive hits from yet again Dolan and Michael John Nolan.
The highlight of the day was probably one of the best catches you could see with an outrageous catch from Ulster's Paddy Birmingham which brought Ulster right into contention in securing the title.
Again, like in the semi-final Leinster had it all to do after a home run from Dolan put the Ulster side on the verge of winning going down to the last inning with Leinster needing four to win.
It was an inning filled with tension with Leinster now having two out needing one to come home with former Laois footballer Paul Lawlor hitting the winning score bringing James Kavanagh home to secure the title for Leinster in an epic final on a scoreline of 13-12