2020 Season Reviews Fenagh Co Carlow
Category : Front Page News | Sub Category : Front Page Posted on 2021-01-02 23:04:40
---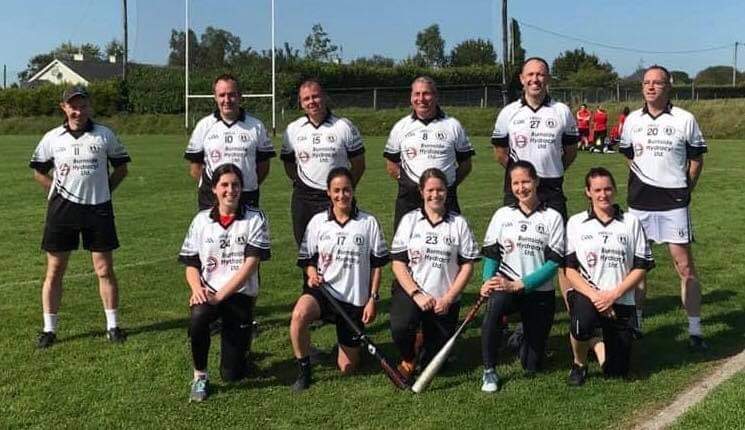 Fenagh Rounders.

As an often-overlooked member of the GAA family of games, Rounders is a sport that is strong in certain parts of the country. That said, at the present moment there are just 3 active clubs in Carlow.

For the uninitiated it's a quite similar sport to Baseball or Softball but with a sliotar instead of a baseball. Bats used are standard aluminium baseball bats of various weights to suit different categories of players.

Fenagh Rounders , which was formed in 2017 under the auspices of Fenagh Football Club, has gone from strength to strength in a short space of time. Unfortunately, our fledgling club had a quiet year, like all other sports, in 2020 due to circumstances beyond our control .

At the time of writing (mid-September) we have just finished up our last juvenile training session for the year. So, no more sliding to the bases, calm discussion as to whether the umpire should have gone to Specsavers, catching the sliotar one handed overhead or trying to be the one who gets a home run for your team. Neither will the sound of the "gentle" thwack of aluminium on leather will be heard in JJ Hogan Memorial Park for the remainder of the year from our younger club members. On the other hand, adult training is still on going as their season hasn't finished as of yet.

Due to Covid 19 the GAA decided to cancel all juvenile Feile for 2020. So, although we had no competitive outlet for our underage members, training was still well attended on Sunday evenings in Fenagh throughout the Summer.

Disappointing for the players, especially those who were looking forward to defending All Ireland titles won in 2019 but hopefully everything will revert to a more even keel in 2021.

At the moment we cater for juvenile players from U12 to U16 with boys, girls and mixed teams entered at all levels of Feile competition

On the adult front our seniors made their maiden voyage into the Mixed All Ireland Intermediate League and as of now have played a number of games with a 75% success rate so far.

To date we have played teams from Galway, Cork and Westmeath, travelling to Laois and also hosting games in Fenagh. Along with that we have played Cuchulainn (Ballon) Rounders both home and away in pre-season friendlies. Fingers crossed; an all-Ireland Semi Final appearance is not beyond the bounds of possibility depending on the outcome of our next match.

We are always on the lookout for new players and as Rounders is suitable for both sexes, all ages, abilities and varying levels of fitness don't hesitate to contact the club or drop out to training in Fenagh of an evening if you are interested in participating or even coming for a look to see what's involved.

Important to note that even if you play Football/Hurling/Ladies Football and/ or Camogie with another club you are still eligible to play Rounders with Fenagh if your home club hasn't a Rounders section.

This might entail feelings of divided loyalties, or even the necessity of wearing a piece of "home club" kit under your black and white Fenagh Rounders outfit, but you are sure to find a warm welcome here in Fenagh no matter where you hail from.

For anyone interested in playing either juvenile or adult ,or finding out about the game please contact Frank O Hara on 086 1628603.