2020 Season Reviews Kevin's Hurling & Camogie Co Dublin
Category : Front Page News | Sub Category : Front Page Posted on 2021-01-02 21:02:37
---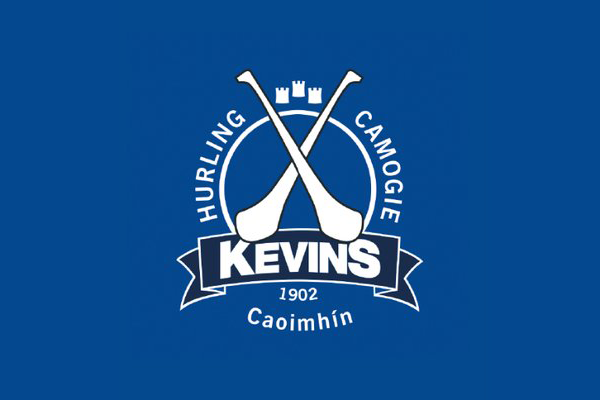 The club decided to run Social Rounders again this year and when the GAA Rounders association advised that there would be a shortened season and a new intermediate grade we decided to enter the All-Ireland Mixed Intermediate competition.
The main objective was to field in every game and be competitive. However, as the competition progressed we gained more experience and also some new players. After a narrow loss to Na Fianna, we then drew with Sean Connolly's which was our first ever competitive game that we didn't loose. We learned a lot from that game which was played in miserable conditions and prepared for competition favourites, Michael Glavey's of Roscommon. What was supposed to be an easy game for Glavey's turned into a very exciting game. Played in beautiful conditions, Dolphin's Barn came to life as we put it up to Glavey's and took the lead from early on and ended in a draw. We then went on to beat Ballinagore of Westmeath who were also expected to go through to the semi-finals. The score lines for the group stages were:
Kevin's 17-18 Na Fianna, Dublin - Home (Loreto)
Kevin's 20-20 Sean Connolly's, Longford - Away (Tymon Pk)
Kevin's 11-11 Michael Glavey's (Roscommon) - Home (Loreto)
Kevin's 16-12 Ballinagore (Westmeath) – Away (Ballinagore)
We narrowly missed out on qualifying for the semi-finals, which was based on the average run rate. While we had the best defensive record in the series, we didn't score enough runs. In our last game we beat Ballnagore, also knocking them out and sending through Na Fianna of Dublin. Incidentally, both Na Fianna and Michael Glavey's won their semi-finals, so this gives us great hope for next season. The final is due to be played and we wait with great interest.
Our GAA Rounders team also gained some media attention with articles in the Evening Herald and the Echo and a number of radio interviews with Dublin City FM. By the end of the season we had over 30 players registered and the squad now has players from the US, India, Spain, Argentina, Mayo and Donegal, none of whom are considered hurling strongholds.
We ran a Diversity & Inclusion Night in September which was once again impacted by COVID-19 restrictions. After discussing our plans with the Juvenile Committee it was decided to run an introductory rounders session to the teams that were training on that specific night which was complemented by a fitness class for parents.
We ran sessions with the under 9 camogie and under 12 hurling squads. After the event we were contacted by a number of mentors and introduced most of the clubs underage teams to the game over a period of 2-3 weeks. The camogie section then decided to run additional sessions on a Friday for under 12 camogie. Feedback from the kids and parents was very positive and it was noted that some players brought new players with them. GAA Rounders offers our current squads an additional opportunity to participate in a fun non-contact sport where the smaller hurlers / camogs who may be considered weaker have an opportunity to shine. As teams are 9 aside and it is ideal sport to play during the summer when squad numbers are low due to holidays. It also provides a fun and novel way of practicing skills in respect to hand eye coordination and encourages team communications.
We plan to enter the Mixed Intermediate All-Ireland again and possibly a Men's and Ladies team if numbers permit. We are also currently working with GAA Rounders, the Dublin County Board Health & Well-Being Committee and local Dublin clubs to develop a Dublin Social League in 2021. This initiative has caught the attention of GAA Health & Wellbeing team in Croke Park who are also supportive.
If underage tournaments are permitted in 2021 we also plan to enter and would be keen to liaise with other clubs in Dublin to play some local friendlies.
Le Meas
Daithi Ó hAoláin
Oifigeach Caidreamh Poibli
Cumann Báire Caoimhín
Kevin's Hurling & Camogie Club