The New Dympna Reilly Cup
Category : Front Page News | Sub Category : Front Page Posted on 2020-11-19 23:23:37
---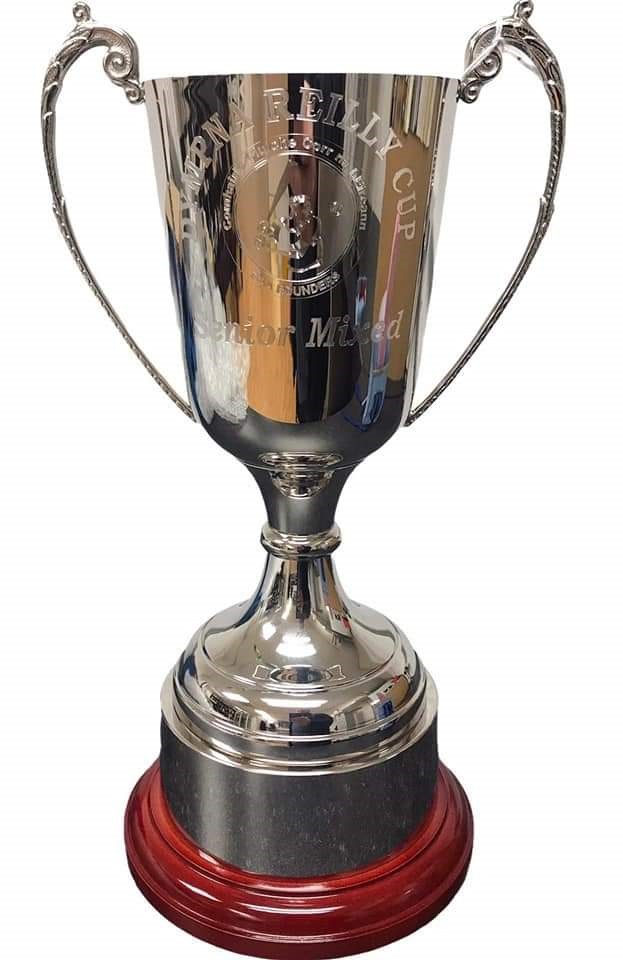 The All Ireland Mixed championship trophy has been renamed The Dympna Reilly Cup in honour of one of the true icons of GAA Rounders.
Dympna Reilly (38) was a member of Erne Eagles Rounders Club (South Cavan). She was an energetic, friendly and infectious person with a great sense of fair-play. She was our Chairperson, Development Officer and PRO at various times and kept the club going when it was struggling. Dympna also served as PRO on National Rounders Council for many years.
Dympna was involved in Rounders for 30 years. On the field of play she won five All-Stars, two Senior Women's All Ireland's, two Senior Mixed All-Irelands and numerous National, Provincial and County Community Games medals. Dympna started playing Rounders when she was just nine and played u13, u15, Minor and Senior Rounders for the club. She had many trips to Mosney for the Community Games Finals and progressed to helping coach the younger age groups while we were still a Community Games club and has been involved in coaching and looking after teams ever since.
She loved playing the game and could play in nearly any position, winning her All-Stars at third base, shortstop and left outfield.
Dympna was our most decorated and longest serving female player, featuring every year there was a team to play in.
Dympna did a huge amount of coaching and development work around Ulster and the rest of the region and in 2015 received the first ever Ulster GAA Presidents Award presented to a member of the Rounders community for her contribution to the game.
She brought our youngsters to Croke Park for the GAA Go Games, ran Rounders skills workshops for the kids, ran Recreational Rounders events in Breffni Park, refereed for Cumann na mBunscoil events and tirelessly rounded up players to keep our Senior Mixed Team running, for years when it was the only team we had. Testament to this, is that the Cavan Rounders Cumann Na mBunscoil trophy is named after her.
Dympna also represented the club as an All-Star in a number of Exhibition matches in Croke Park and took great satisfaction from having played in Croker.
Our club benefitted greatly from Dympna's journalistic skills, as she spent many hours scripting match reports. Most of the write-ups for the Club in the local papers were from articles written by Dympna.
Dympna had great enthusiasm and passion for everything she loved in life and could spent hours on the phone talking to you about Rounders and anything else she was interested in.
Dympna did so much for our Club. We are very thankful for the massive contribution she made. She had a unique personality that endeared her to everyone she met.

T