Senior Mens - Erne Eagles V Breaffy 23/08/20
Category : Front Page News | Sub Category : Front Page Posted on 2020-08-24 15:46:51
---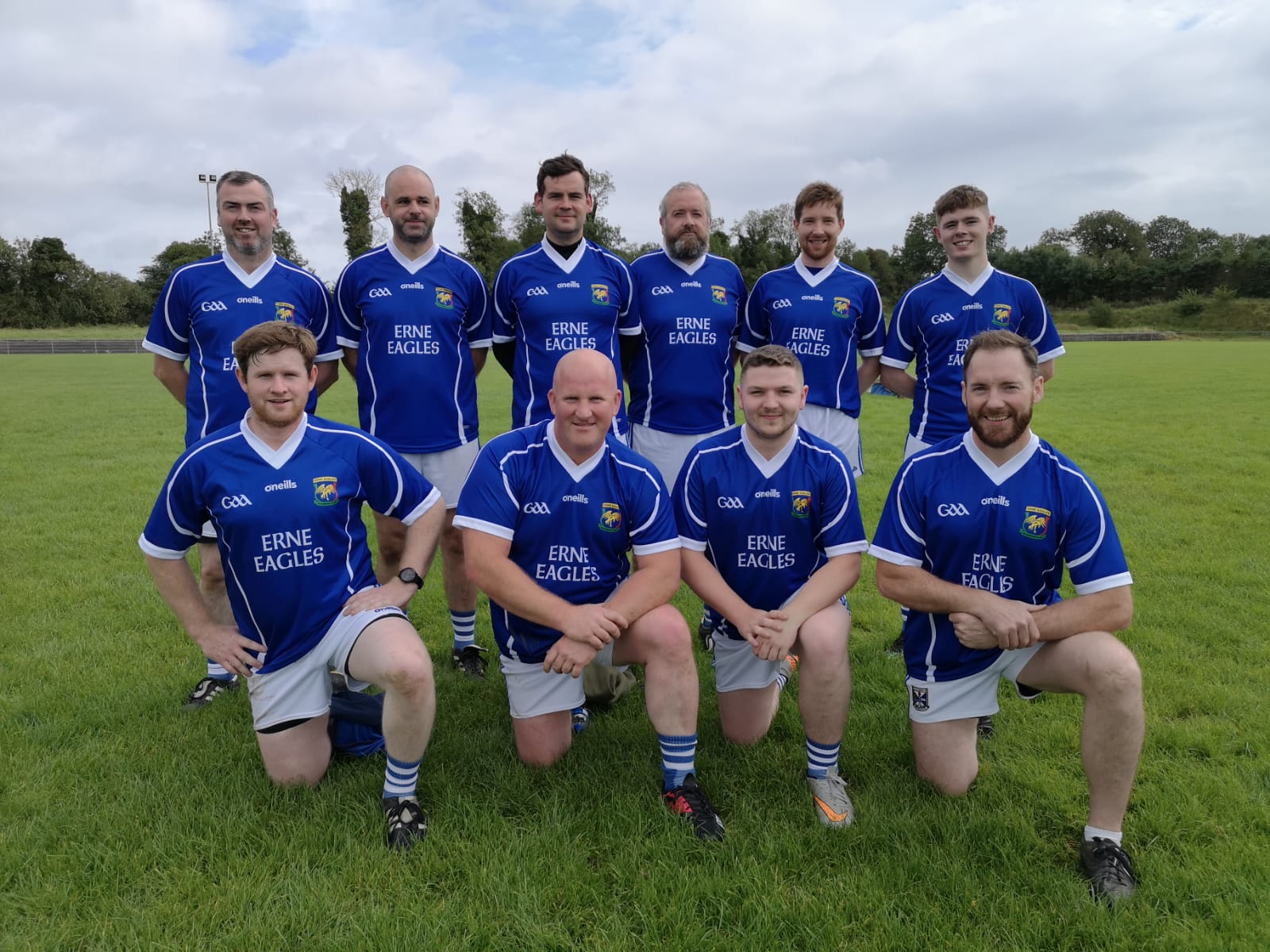 Two of the giants of the game came head to head in Bunbrosna for an excellent game of rounders dominated by catches, great play, and hunger for the win.
Erne Eagles are growing their numbers both in Adult and Underage against one of the biggest clubs, for adult and underage players in the country, with traditions and huge history behind both teams.
This was one for the fans, but with the match behind closed doors, it is one for the records.
With Erne Eagles batting first they came out strong hitting 5 before an out was got. Breaffy got 3 outs in succession with catches with only one run in between made by Karl Dolan.
Breaffys first inning reply was limited by excellent pitching from James Anderson and again great feilding with Ollie Fiztsimmons commanding first base and leading the outs in the first.
Going into the second, with the score 6 -1 Eagles, They continued their batting led lead stretching, going around the order twice and securing 13 more runs. A 3 base ruling on sliotars over the barrier, Darryl Dolan made use of this twice hitting 90 metre shots bringing home two runs each time.
With 3 very quick outs without reply, this game was going only one way. 19 - 1 after the 2nd it was a huge mountain to overcome the hungry Cavan side.
The third innings was very balanced with both teams scoring 5 and 4 runs. This brought Breaffy to bat on into 4th and 5th.
In the end, the score didn't reflect the standard of these top-class teams. Erne Eagles seemed like they wanted it more.
Players to Note;
Darryl Dolan - Huge 90 metre hits and a one-handed 70 Meter catch to win the match.
Olie Fitzsimmons - Great play on first and highest run scorer - a complete game.
Player of the Match: James Anderson ( Excellent pitching standard, passion, and encouragement throughout game pushing his team along and was supporting to the newer players)
Final Score: Erne Eagles 24 v Breaffy 9